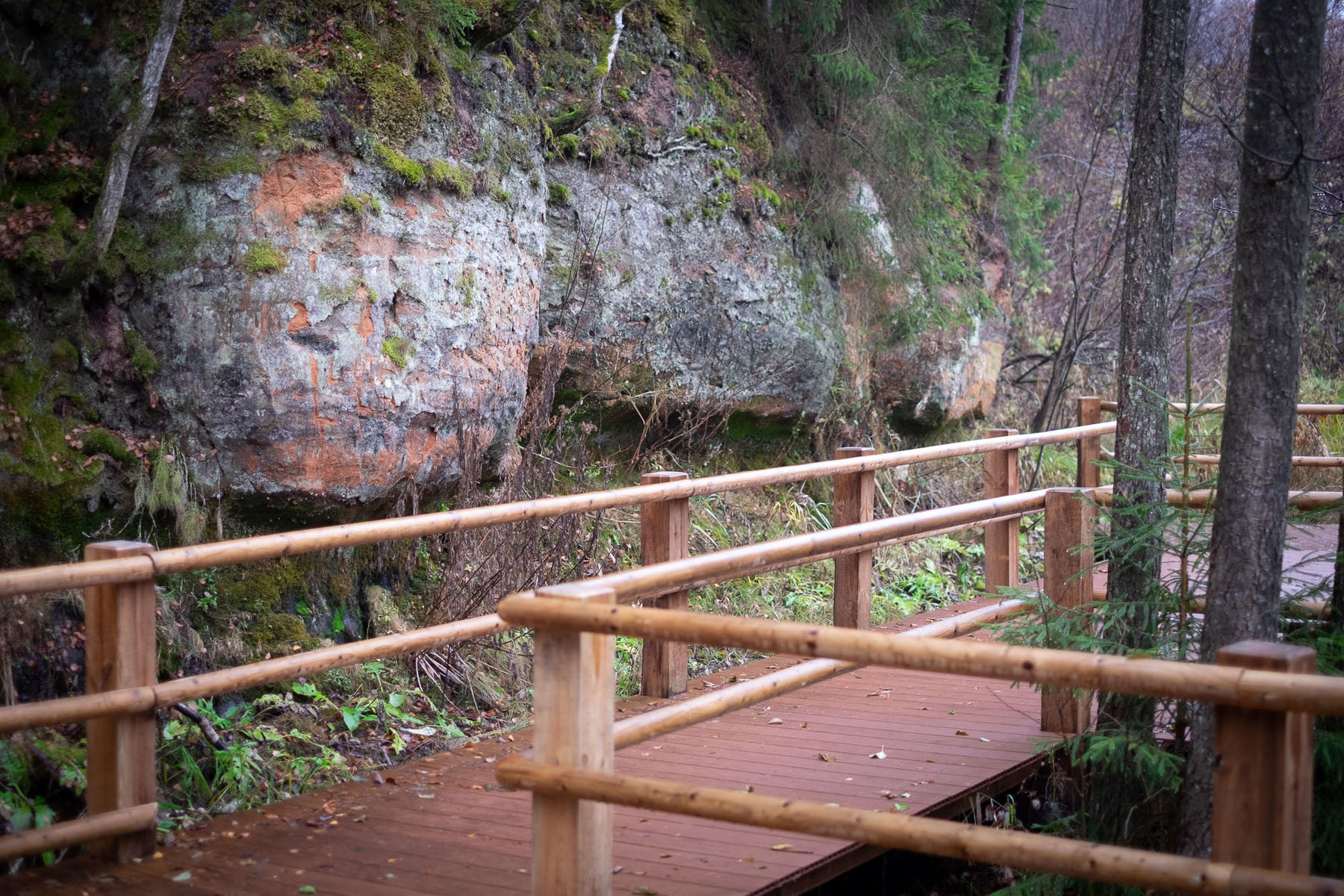 Cīrulīšu dabas taka
Several interesting routes near the river Gauja. You can choose shorter or longer router which are shown in information boards. It's possible to see a peaceful forest, several smaller caves and a freshwater spring with tasty water.
One of the segments is right after the paved road, but it's only a short 500+500 meter appendix, don't get fooled by that, move your vehicle further at the camping place Žagarkalns, there is free parking here, and the trailhead for the longer trails. Combined, you can walk some 7-8 kilometers or more.
There is a picnic spot in the middle of the longer trails, but there is no fireplace.
---