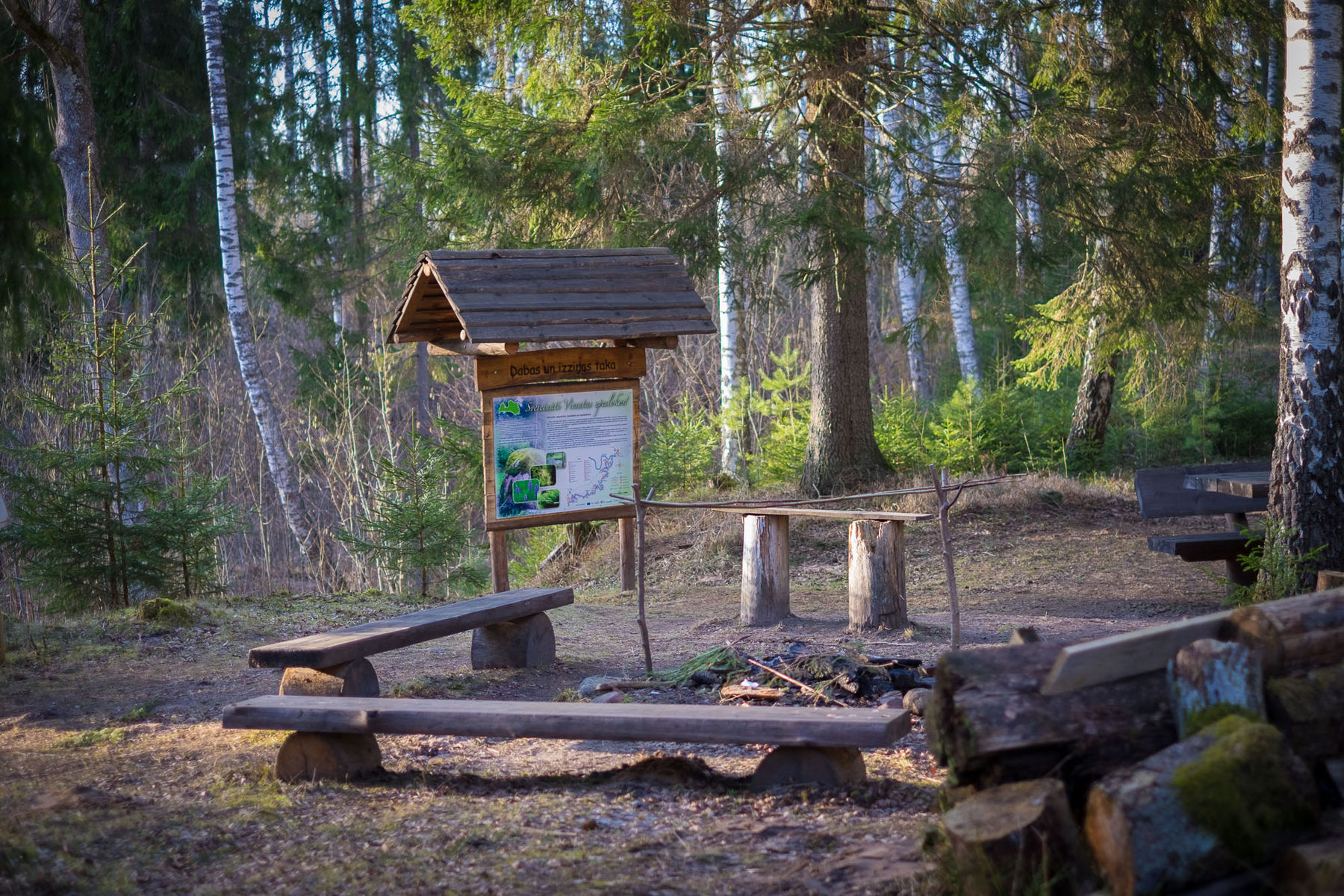 Viesatas upesloku takas
The Viesata river trail is probably our favorite trail in Latvia.
There are several routes you can take, the trail has wonderful picnic places on the way, river views, cliffs, a huge stone and more. The trail has a few routes, but we recommend to take the red trail in the beginning, and one of the other trails for coming back, since the red one has the best views. The first picnic place is some 2km away, so bring all the necessities with you, running back to the car will be tiresome.
---