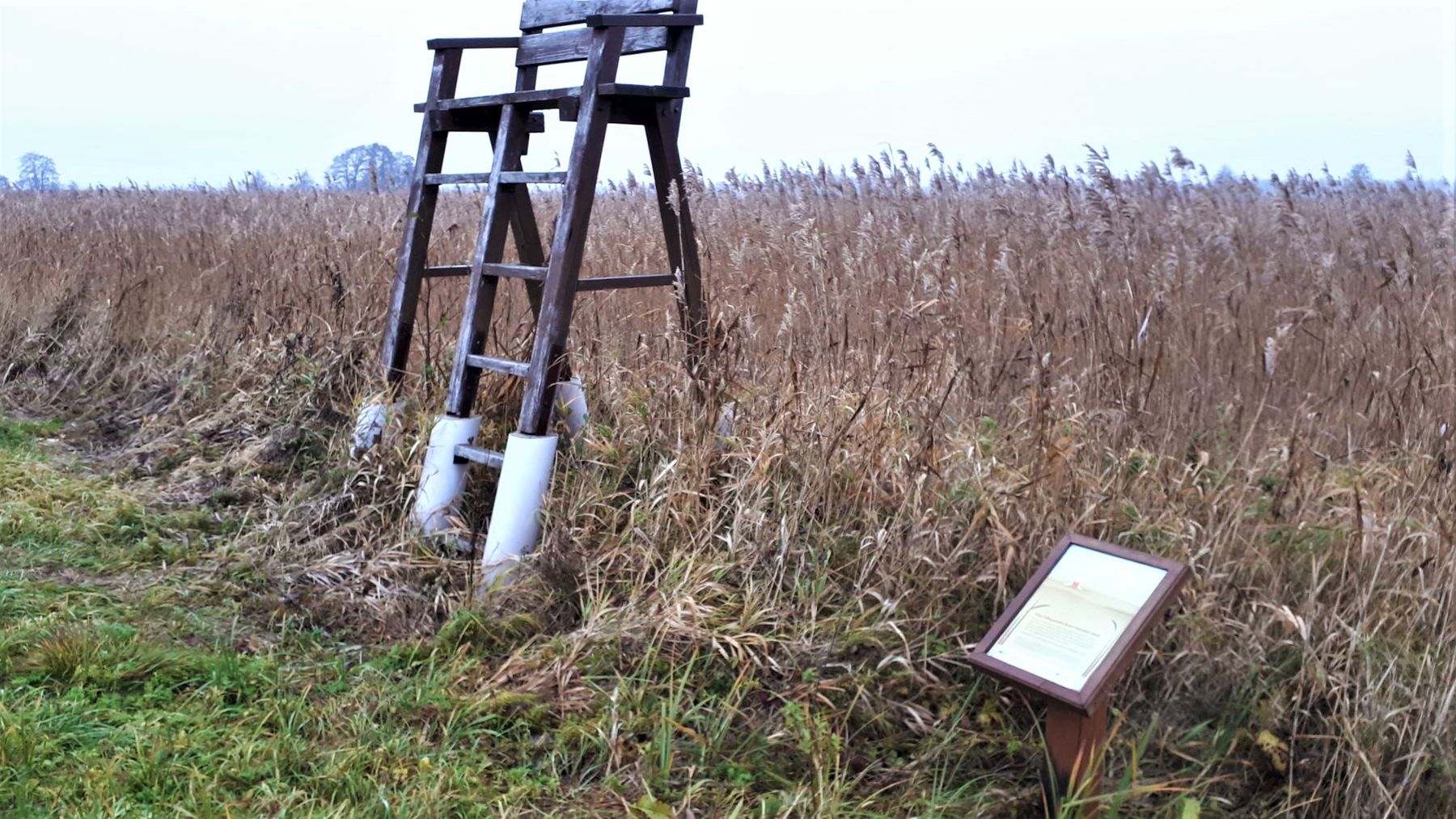 Tulķarages izziņas taka
The Tulkiaragė cognitive path tells the unique story of Tulkiaragė, created by water and human. Since the formation of this area (approximately 400 years ago), the humans have settled there: they built bastilles, set up a polder, mowed and supervised the fertilized meadows.
The Aquatic Warbler – the largest in the world – settled down in the Tulkiaragė cognitive path. This globally endangered bird as an artistic image touched down on a restored pumping station that acts as a bird observation tower and a living school of nature.
Not only the station is original, but also other structures of the path. The stands of unusual shape are in parallel with the bastille – turning and added up with moving parts or exhibits. It is suggested to talk to the Great Bittern with blowing a glass bottle, to look at the wood gnawed round by the beavers, to fit on the boards used by the swampmen in the peatbogs, to test the boots for horses. It is possible to admire the landscape of Krokų Lanka Lake not only on the observation tower, but also on the bench with unusually high legs (called the Dreamer`s bench).
---