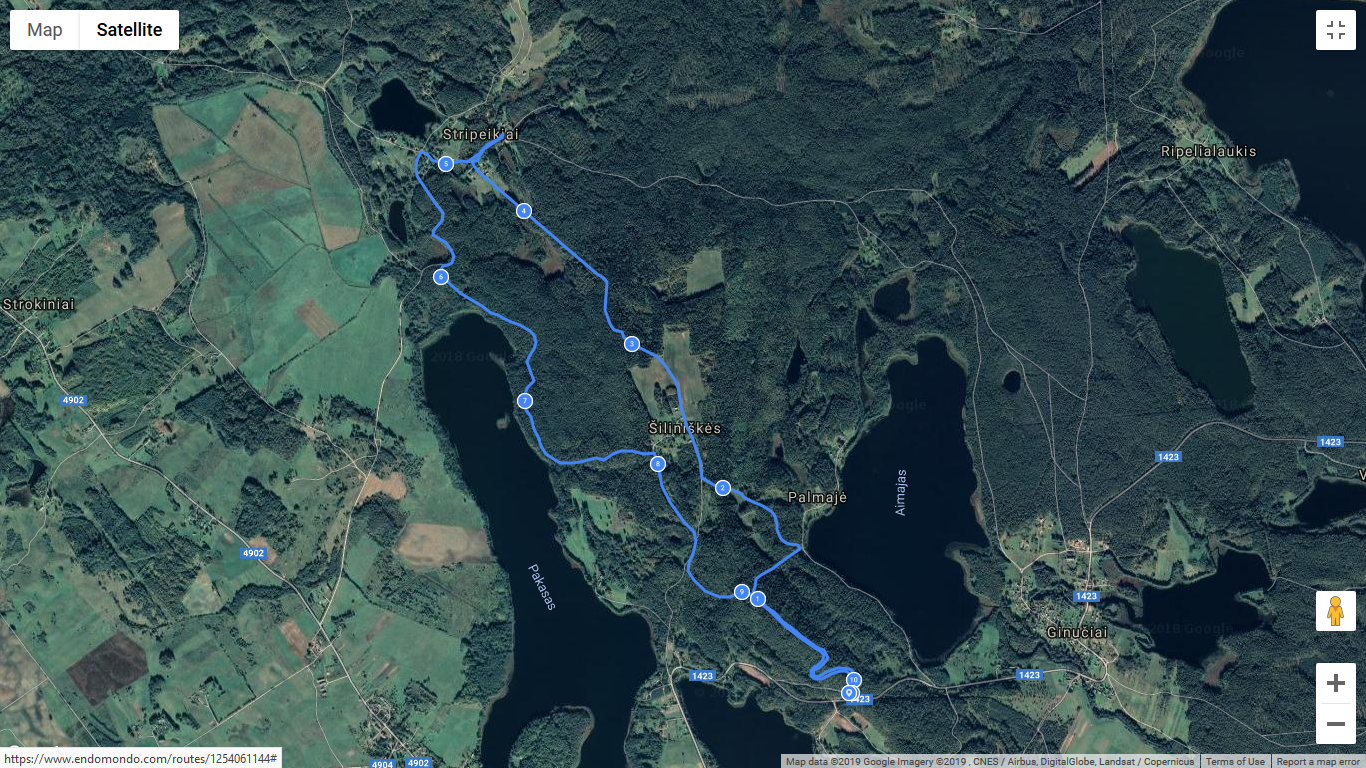 Šilinišķu izziņas taka
Šiliniškės Trail represents the landscape of the Aukštaitija National Park and one of the most impressive terrain elements - the Šiliniškės Ridge. The hiking path leads the travelers through the hills and foothills, through the forests and the lakesides to the remote villages of Šiliniškės and Stripeikiai, which have preserved traditional architecture. The trail starts at the Šiliniškės observation tower, which is the first viewing platfom in Lithuania, installed on the mobile telecommunications tower – thereof it's specific shape.
Initially, the trail climbs to the top of the ridge and leads it one kilometer to the start of the ring. Continue down to Lake Almajas, where you can refresh yourself on a hot day and return to the hill to Šiliniškės village. Out of the forest at the top of the hill, the breath taking view awaits with welcoming cozy homesteads. Next to Stripeikiai, the forest road waves again through the forest. Turning right in the village of Stripeikiai, two hundred meters away, travelers will be able to refresh with honey and relax on the bank of the Tauragna River at the Traditional Bee-keeping Museum. This museum is unique in Lithuania and contains interesting exhibits telling about the history of beekeeping. From Stripeikiai route passes Pakasas mill and through forests and lakesides brings back to Šiliniškės village. You will have to go about one kilometer on the rural road and continue to the forest up the hill until the loop closes.
Trail marked with information signs and yellow spots on trees, though rather unevenly.
---