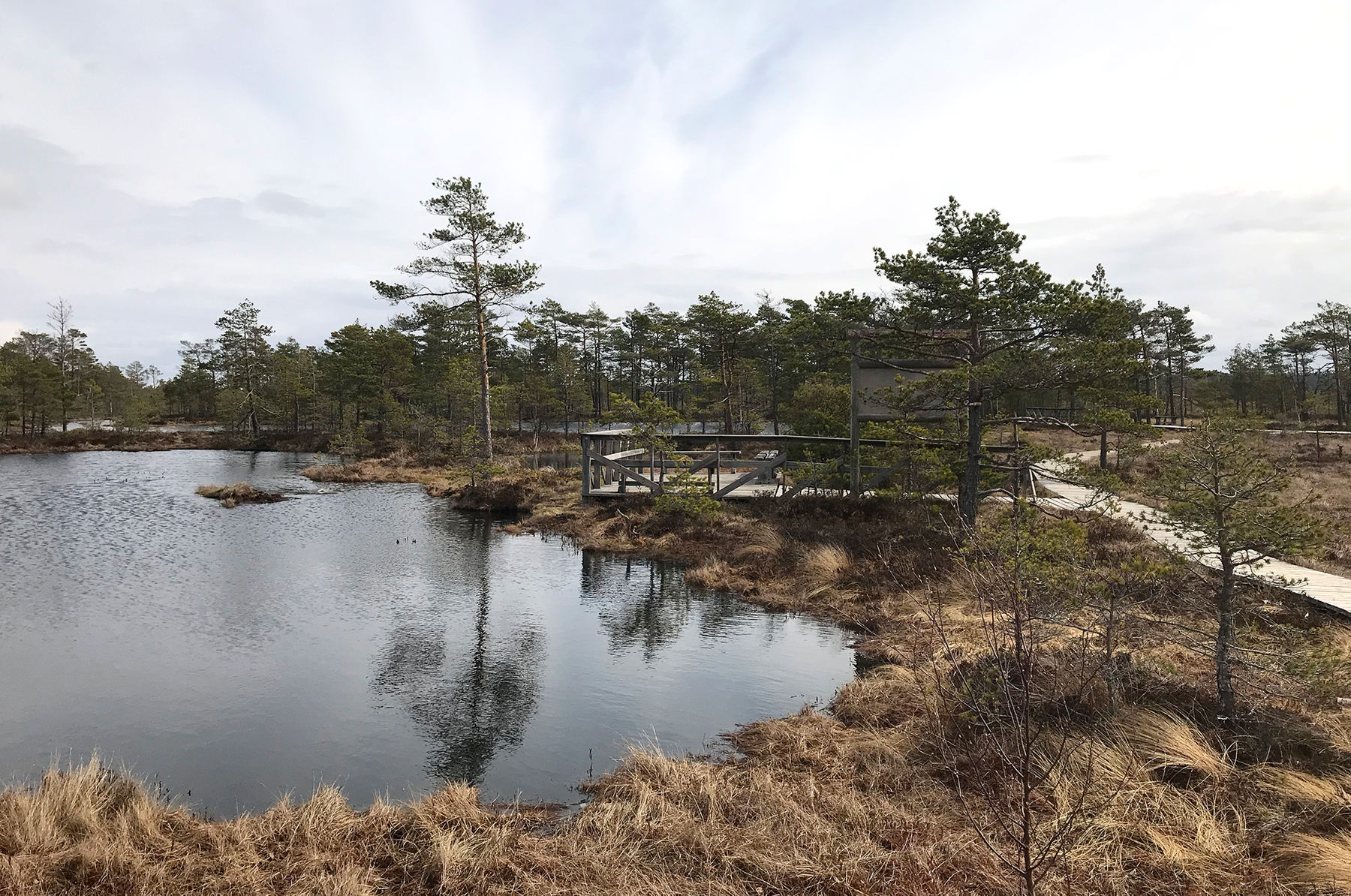 Rannametsa–Tolkuse nature study trail (2.2 km)
The circular 2.2 km trail, partly on boardwalk, is situated in Luitemaa Nature Reserve. At leisurely pace it takes about 1.5 to 2 hours to complete. The trail winds through Tolkuse bog, across sandy dunes covered with airy heath pine forest and leads to Tornimägi hill. There's an 18 m high observation tower on top of the hill, offering stunning views of Häädemeeste coastal meadow and the Pärnu bay from one side and the Tolkuse bog from the other side.

Dunes of the coastal forest, Tolkuse bog, channel Timmkanal and its outcrop, Luitemaa Nature Reserve. The upper platform of the Rannametsa observation tower rises 18 m above the sea level. Adding the 34 m height of the Tornimägi hill, the visitors will be more than 50 m above the sea level. The study trail leads to the largest bog pool, where the water lily, bog bean and dwarf water lily grow. Along the boardwalk you can spot sundews, beak-rush, tussock cottongrass and sphagnum mosses of various colours.

There is a large information board introducing the nature reserve at the start of the trail; the trail is of medium difficulty level and runs in a loop and partly on boardwalk. Information boards with descriptions in Estonian and English, observation tower, dry toilet.

Papildus informācija RMK mājaslapā
Дополнительная информация здесь
---