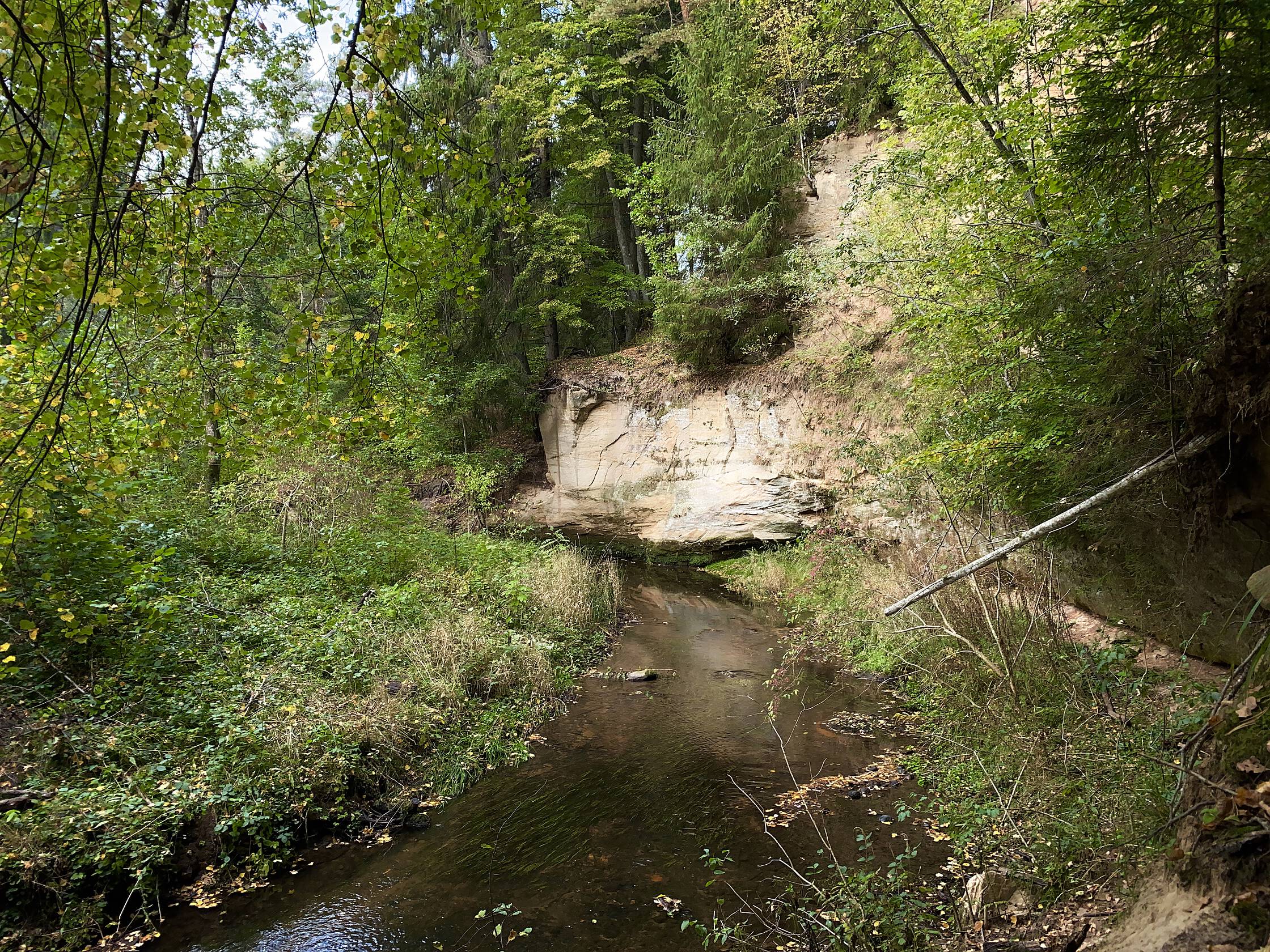 Gar Lojas krastiem
We started this hike in Rāmkalni parking lot. You have to cross the Gauja bridge, immediately go down the stairs, go around the fence built in a strange place and find a well-maintained picnic place near the Loja river. It is often used by fishermen. This route starts here, as well as another, much longer route along the Gauja to Sigulda. The longer route goes across a small bridge at the picnic place, so for this route, do not cross the bridge here.
The route is not marked and at times there seem to be several walking options, but this is an unmarked hike, so this is fine. On the way there, I recommend just staying close to the Loja River (keep it on your right side), going through all its bends and meanders, when you reach the wooden bridge, the river should be crossed, so as not to go to the yard of a private house. Continue on the other side of the river until you reach the main attraction of the hike - the old wooden bobsleigh track. Next we went up to Murjāņi, looked at the sports school, then went down again to the river side and to the above-mentioned private house, crossed another bridge to get to the river again. In order not to have to go back exactly the same way, you can choose the shortest trails that do not follow every bend of the river. Intuitively, this route is quite easy to guess.
In short, on the way there, keep the river to your right, walk across the river at the wooden bridge. On the way back, keep the river to your left, the highway to your right.
The total walking distance is about eight kilometers, sometimes there are very steep ascents, which can become slippery in wet weather. The trail is definitely not flat and it should be taken into account that the route will take at least two and a half hours of only walking.
---