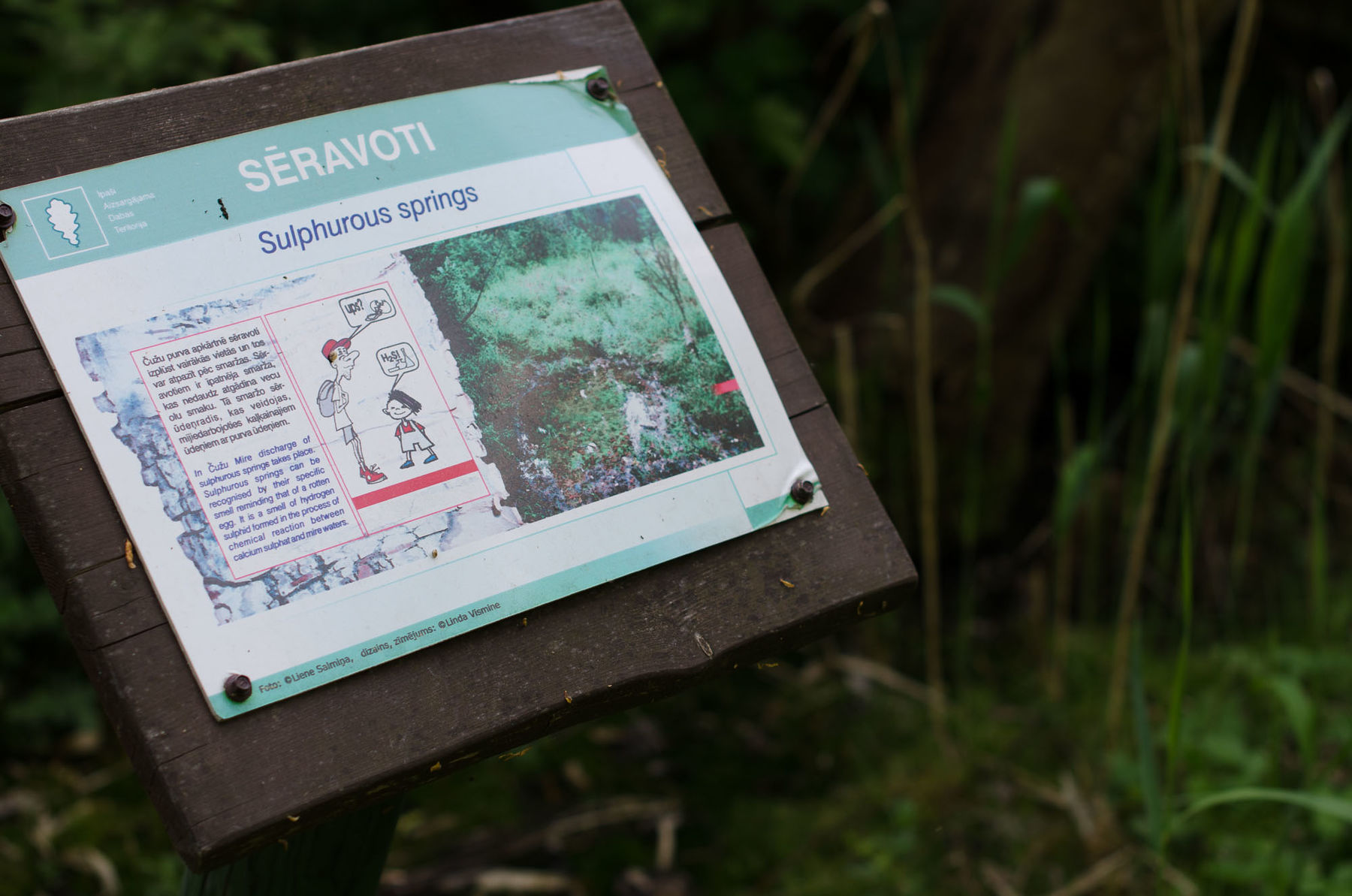 Čužu purva taka
Cuzu mire trail is a pleasant daytrip with a nice picnic place near the river.
Of course, do not miss the Kandava city, a wonderful latvian town with charm of it's own. After you have seen Kandava, cross the bridge and turn to the direction of "Zemite", after a few hundred meters you will find an arrow to the right, pointing towards the "Cuzu purva dabas taka". The trail is 3km long and a section is made from wooden boards. On the way, you can turn towards the river Abava, to find a charming picnic place, with firewood and a firepit.
Later on the way you can make a small detour to reach the Devils stream, where you can drink wonderful clean water coming out from the earth. There are also wild cows nearby. Please don't pick the flowers, as they are most likely protective species that bloom during various periods during the summer.
---